아이티 꽃동네에 빛을...."브라이터 아이티"
페이지 정보

작성자
Admin
댓글
0건
조회
48,025회
작성일

16-01-11 04:10
본문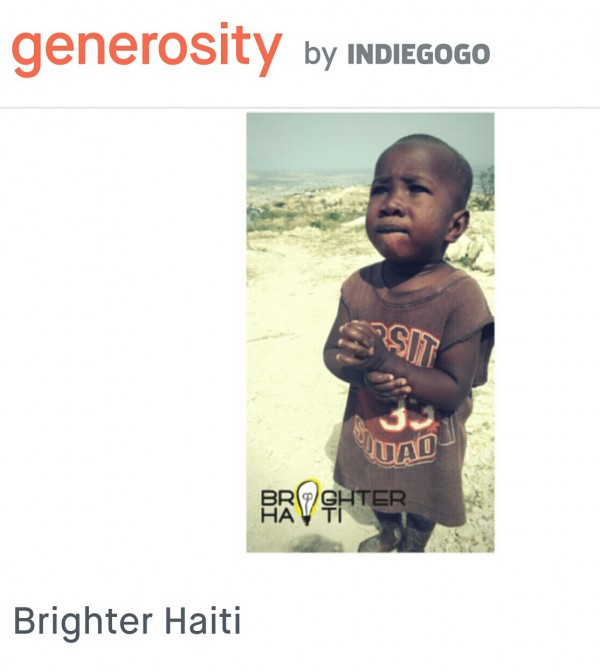 Our Story
Having electricity is a rare luxury in Haiti. Less than 25% of the population have access to electricity for only about 3-4 hours a day. This does not include any rural areas because they simply don't have any access to electricity. As a result, many rely on the sun as their only source of light, thus casting them in complete darkness as soon as the sun sets. "Brighter Haiti" wants to give light to these communities by installing solar panels in the communal areas so people can live in a safer and more secure environment.
Brighter Haiti will focus its efforts in Kkottongnae, a village managed by a Korean religious organization in Haiti. In Korean, "kkot" means flowers, "tongnae" means village. Kkottongnae's actions and good deeds are powerfully impacting the lives and communities of many in Haiti every day. They are committed in providing the basic essential needs for the neglected and the abandoned. More often than not, the homeless are elders, who are left behind by their families who cannot afford to feed an extra person. Now a home to 300 elders, brightening Kkottongnae would be a small step in helping the neglected to have a brighter future in the long run.
It is so easy to take energy for granted, forgetting that in third world countries, such as Haiti, lack of power affects matters of life and death. Providing light by using solar panels in Kkottongnae Haiti will be beneficial for the following THREE major reasons:
Use of natural resource : The abundant renewable energy such as solar energy and its technologies have proven to be extremely successful in developing countries. Using sun - the ultimate natural resource - is the most energy efficient and cost effective way to give light.
Security: The elders in the Kottongnae village are strongly advised to stay home at night, as a lot crime occurs once the sun sets. Moreover, due to the lack of light, they cannot identify the aggressor nor can they react quickly enough to prevent it. Brightening their surroundings will reduce violence, deter crime and improve mobility of the elders to flee from the scene of the crime.
Safety: When it is dark, doing simple tasks, such as going to the bathroom, becomes difficult and leads to accidents that could easily be avoided. Brightening their surroundings will prevent accidents and reduce injuries that are often caused by the inability to see in the complete darkness.
Brighter Haiti is currently fundraising money to acquire solar panels to install in the Kkotongnae village. Your generous contribution can help 300 people to have brighter nights. EVERY CENT of your donation will be used to give light to Haiti. Although, there are no fees to run our campaign on Indiegogo, there is a 3% transaction fee per payment imposed by third-party processors. But do not worry, we will personally match the amount deducted from the donations raised!
Thanks to Kkottongnae, people who used to sleep on the streets now have a home; thanks to YOUR contribution, Brighter Haiti will be able to provide light to the residents of the village to spend safer nights. Please help and spread the word!
Please visit,
https://www.facebook.com/brighterhaiti/
for more detail :)